The Lazio Region at EXPO 2020 Dubai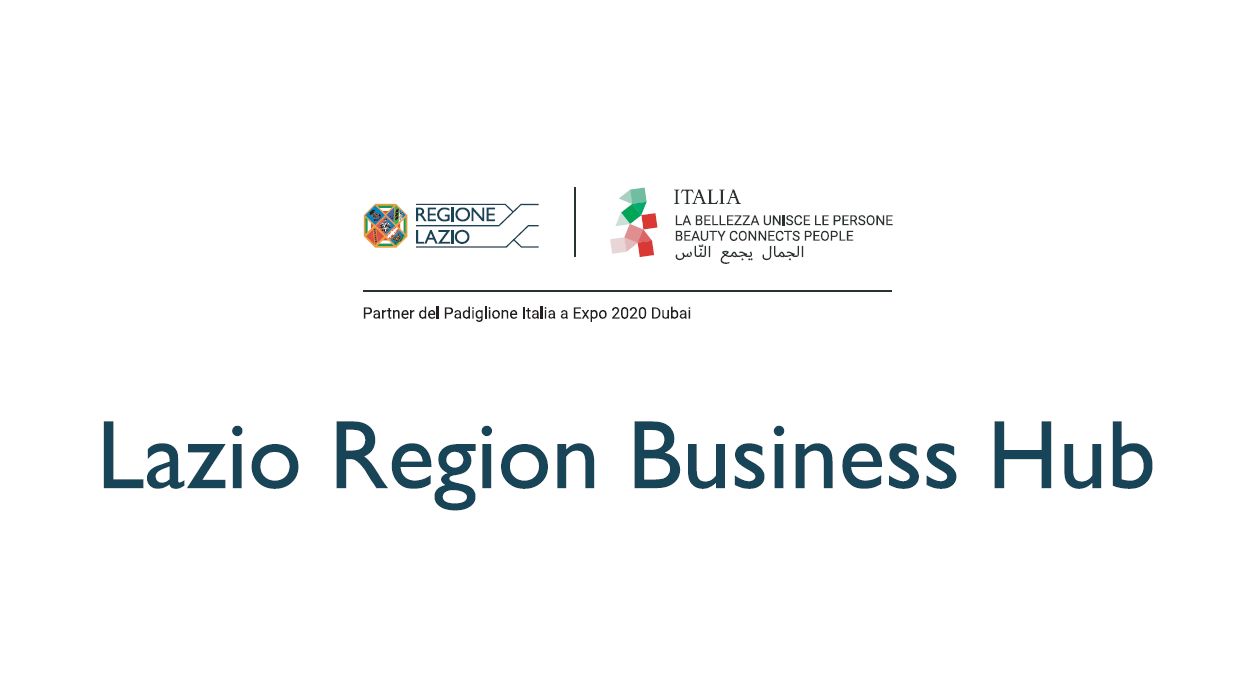 WHAT IT IS
The Business Hub – Lazio Region at Expo Dubai was established to support the business of Lazio-based SMEs wanting to exploit the opportunity of the Expo and was implemented by the Italian Chamber of Commerce in Dubai upon a mandate by the Lazio Region.
The Hub is an internationalization instrument capable of offering guidance and assistance to Lazio-based companies in their internationalization efforts and their export of products or services.
The Hub will be physically headquartered at the Italian Chamber of Commerce in the UAE and have an Advisor of the Lazio Region to provide guidance in view of Expo 2020 Dubai.
The assistance, support and guidance activities shall also be provided online, through this page.

WHO IS IT FOR?
The HUB's activities are addressed to companies and Start-ups interested in starting and/or consolidating their internationalization process in the UAE and other Arab Countries, with a priority focus on MSMEs that operate in the sectors specified under the SMART SPECIALISATION STRATEGY (S3) of the Lazio Region:
LIFE SCIENCES – Biomedical – Biotechnologies – Pharmaceutical – Nutraceuticals
CULTURE – Cultural Heritage Tourism – Technologies applied to cultural assets
CREATIVE & DIGITAL INDUSTRIES – Digital Intelligence – cyber security
AGRIFOOD – Food Products
TEXTILE/FASHION – Accessories /Textile/Fashion
PLASTIC/RUBBER – Plastic and rubber materials
GREEN & CIRCULAR ECONOMY ENERGY
AEREOSPACE & SPACE ECONOMY
ENGINEERING – Engineering Firms
BLUE GROWTH – MARINE Economy – Shipbuilding
DESIGN – Interior design – Furniture
AUTOMOTIVE – SUSTAINABLE MOBILITY
In addition, all the companies must possess several prerequisites:
Internet site in English
Representative fluent in English
Minimum turnover of 500,000 euros a year in 2017, 2018, 2019
Minimum 15% export out of total sales of 2017, 2018, 2019

SERVICES OFFERED
Evaluation of the company profile: companies interested in having a first evaluation can request an assessment, free of charge, to evaluate their eligibility and the possibility of success of their internationalization projects.
Fill in this assessment QUESTIONNAIRE
Second-level assistance: selecting companies and business matching activities, online and in person in Dubai.
Physical/Virtual Hub: 25 companies will be selected to participate in online B2B marketplace Projects and ad hoc commercial missions. The companies will also have available a representation Desk inside the Chamber of Commerce offices to promote their activities in Italy and in the UAE at: 48 Burj Gate office 1001, Sheikh Zayed Road, Downtown Dubai. Every company will be able to use the Chamber's telephone landline and have a desk in a prestigious environment. The companies selected will be added on to the 40 Lazio-based companies that are already participating in the Chamber of Commerce's projects. The latter shall be informed of the initiatives promoted by Lazio Innova so they can join a highly visible regional network to guide them through the internationalization process.
Starting cross project learning for complex internationalization initiatives requiring specific competencies (e.g., innovation-intensive initiatives or requiring investment-seeking activities and financial and/or technological partnerships).
Follow Up: starting with its coaching, at the conclusion of the commercial activities, the Chamber of Commerce will remain at the disposal of the Lazio-based companies by following up the business matches resulting from the B2B meetings.

All the online and in-person B2B initiatives and support actions put in place by the HUB for the Lazio Region's companies in the upcoming months shall be announced in this site's NEWS SECTION.