January 11, 2022
@
3:00 pm
–
4:30 pm
6.00 p.m. (Dubai Hour) 3.00 p.m. (Italian hour)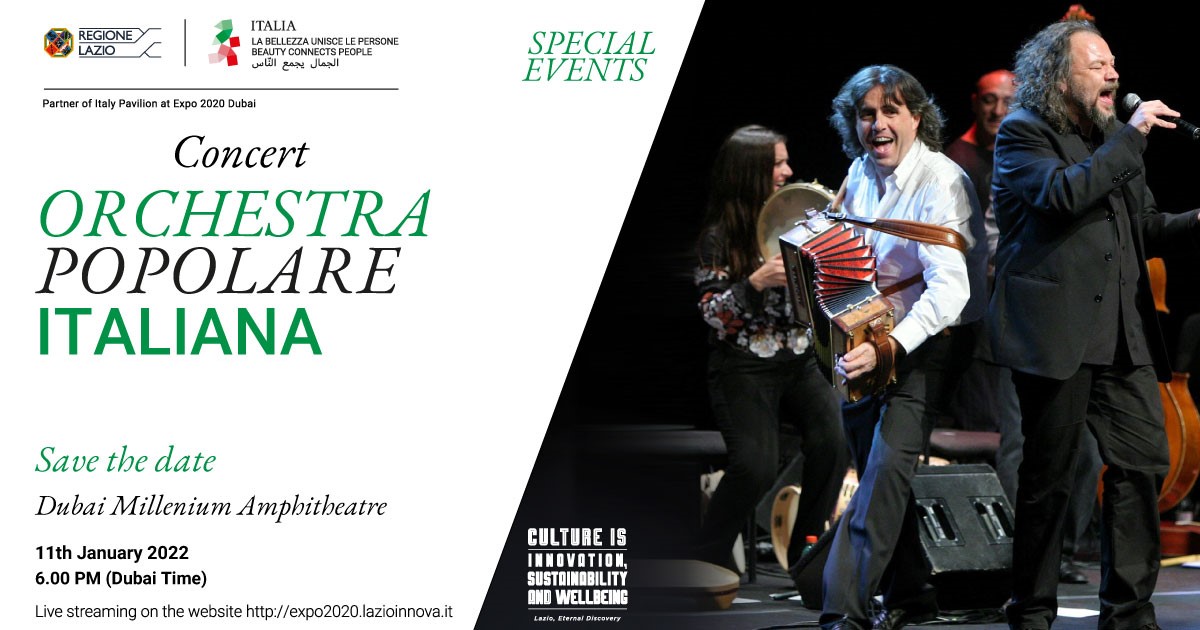 A JOURNEY THROUGH LAZIO
The music and dances of the heart of Italy
A sextet, acting like a full Orchestra, with traditional songs and instruments for a fascinating journey through the popular music of Lazio, the heart of Italy. In the foreground ballarelle and saltarelli, traditional dances, but also songs of celebration and work in the original style of Maestro Ambrogio Sparagna.
The show features three exceptional Emirati musicians with qanun, darbouka and oud for a special musical link between Lazio and the Gulf region.
A production realised in collaboration with Real Music (UAE) and Finisterre.
The concert is offered by Lazio Region.